Gibson ES-335 Cherry 1967
6-String Semi-Hollow Body Electric Guitar with Rosewood Fingerboard. Made in the USA.
Description & Specs
The following specs were carefully collected and recorded by a skilled technician. For a more detailed description and questions regarding sound, feel, or cosmetic condition, please call to speak to one of our experts.
Summary
Finish Details: Finish appears original.
Top Material: Maple Top
Body Material: Maple Body
Body Details: Finish hazing and light finish scratches. Finish is vibrant and is not weather checked.
Neck Material: Mahogany Neck
Fingerboard Material: Rosewood
Neck Profile: C
Neck Thickness (IN): 1st fret .827", 12th fret 1.012"
Fingerboard Radius: 12.00" to
Nut Width: 1-5/8"
Scale Length: 24 3/4"
Neck Details: Indian rosewood board with original frets showing moderate wear, frets have been leveled. Divots in fretboard from play between nut and 10th fret. Different tuners have been installed at some point, there are indentations in the finish on the back of the headstock that are not the same footprint as the original double ring, double line Gibson Deluxe tuners. Original tuners have been reinstalled.
Electronics: Electronics appear original; patent sticker humbuckers with 3 position toggle switch, and pickup specific volume and tone controls. Pot codes date to 1967 and wiring harness is comprised of era correct black Sprague capacitors, wire, and solder joints appear untouched. Bridge pickup cover may have been removed at some point.
Pickup Measurements: Neck 7.7K, Bridge 7.92K
Hardware: Hardware appears orignal; patent stamped ABR bridge with brass saddles, double ring, double line Gibson Deluxe tuners, period correct plastics, trapeze tailpiece, and strap buttons.
Weight: 8lbs
Modifications/Repairs: Frets have been leveled. Different tuners have been installed at some point, but originals are back on guitar.
Case Details: Original hardshell case.
Cosmetic Condition: Guitar is in good condition with light wear for its age. The finish on the body is vibrant and is relatively lacking of wear, with light surface scratches, swirls, and hazing. There is light buckle rash on the back of the body. The finish on the neck has faded to brown from play and there are few areas where the finish has worn away, as well as a few chips along the edges and corners of the headstock. Hardware is lightly scratched, but retains a shine. There are divots in the fretboard from play.
Serial Number: 096905

Tech Notes: Guitar would benefit from a refret, but plays well with low action and optimal neck relief. Frets are wide and low, and show moderate wear. Notes ring out clearly up and down the neck. Serial number and pot codes date to 1967.
Customer Reviews
Write a Review
Ask a Question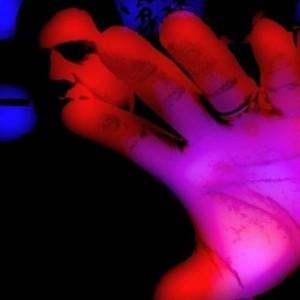 SA
12/08/2021
Scott A.

United States
I recommend this product
'67 ES-335 are fantastic guitars
My 67 has a beefy neck, without being a baseball bat. Mine is a player, with a neck break at some point and replaced pickups (Gibson stamped pat. no. pickups from 1979) and those pickups are just ok. Lollar Imperials brought it back to life and really opened up the sound. The one pictured here has a horrible bridge setup and string alignment. New string spacing should be done by whoever buys it. Also, 67s should have nylon saddles, though I suppose brass could have been ordered from the factory.
You read that right! Any orders over $30 ship for free!*
The CME Difference:  CME's mission is to make sure your shipment will arrive quickly, carefully, and correctly. We realize that the online ordering of guitars and instruments, in general, can be a nerve-racking experience. We are here to put your mind at ease and make your transaction smooth and enjoyable! As musicians ourselves, we want to make sure everything gets to you the way it should, every time.

Most orders ship the same or next day:  We greatly appreciate your patience, and are working hard to fulfill all requests as quickly as possible, while practicing recommended safety guidelines.

Our Bottom line: We care! This is something we take very seriously, because it's what you deserve. Our shipping, sales, and customer service teams are always striving to create the best experience for you. If you have any questions, comments, or concerns, we want to know.

Please don't hesitate to reach out to support@chicagomusicexchange.com, or call us directly at 773-525-7773.

*Special exceptions do apply.
The CME Showroom is Open!

Our maximum capacity is 50 people. Per Illinois mandate, we require a mask be worn for entry, and during the length of your visit. Please observe social distancing guidelines while in the store. Thank you for your cooperation.


STORE HOURS (CST)

CLOSED Mon

day
12PM-6PM Tues-Friday

10AM-7PM Saturday

11AM-5PM Sunday

Scheduling an appointment is preferred, but we are taking walk-ins. For more details, give us a call at
(773) 525-7773


Before & After Hours: Try us!
If we are not available, our commitment is to get back to you no later than the next day.


Fax: 773-525-2775


LOCATION 

3316 N Lincoln Avenue Chicago, IL 60657


We're right off the CTA Brown Line 'Paulina' Stop Just North of Belmont and just West of Ashland.
We're all musicians here at Chicago Music Exchange and we want you to love the gear you get from us. We understand that sometimes you get a piece of gear that doesn't work out for you. That's why we offer an easy return policy to take the stress out of purchasing from us.

If you decide you'd like to return an item, please contact your Sales Rep, fill out the Return Request form below, or give us a call.

If you placed your order on Amazon or eBay, we advise issuing the return request from your account on the platform of purchase - our Customer Service team will process a refund upon receipt of the item(s).

Most new items may be returned within 30 days of delivery and most vintage & used items may be returned within 3 days of delivery for a full refund, exchange, or store credit. Please pack the product safely for the journey back to us. If the product was shipped for free, the charge will be deducted from refund, unless the reason for the return is outside normal circumstances.

Please contact us as soon as possible if your order was received incorrectly, damaged, or defective. Most times we will give you an RA number (Return Authorization). Why is that number important? This will allow us to speed up the process of the return.

We reserve the right to charge a restocking fee based on the return condition. Some items we just can't take back for returns, due to a one time function like strings or drums heads and other times it's not sanitary to do so with microphones or harmonicas. If you aren't sure if what you bought falls into a category like this, call us (773) 525-7773!

We strive to get your return processed quickly. Most of the time we have it done within two business days. Funds going back to credit cards usually takes two to four business days. CME strives to make sure all customers are happy with their experience. It is our priority to provide great service along with great gear. We always want to be helpful, and open to your feedback. Please let us know your thoughts! If you have any questions, we're here for you!

Feel free to email us at customerservice@chicagomusicexchange.com or give us a call at (773) 525-7773.